Within hours of the terrorist russia's explosion at Kakhovska dam in Ukraine on June 6th, floods engulfed numerous settlements, blocking access to houses and impeding safe evacuation, leaving families without a fresh water supply. Cut off from communication, parents with children found themselves in a frightful situation, with limited hope for aid. The situation is even more dire in settlements still occupied by russian armed forces, where evacuation poses a threat to one's life.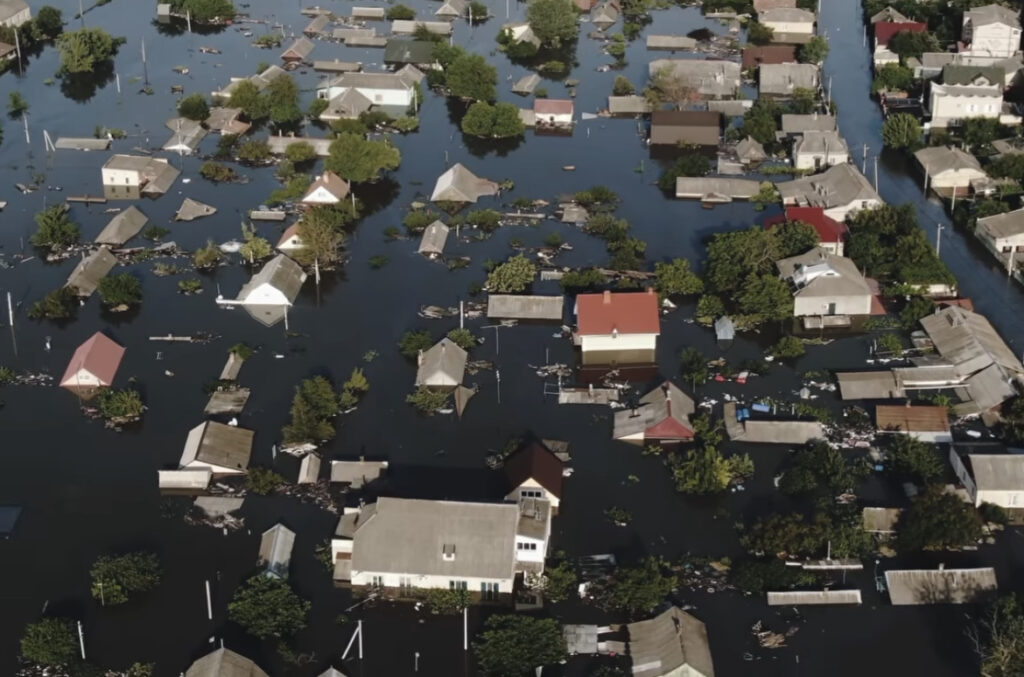 It is during these critical moments that drones have once again proven their importance in saving lives. Utilizing an aerial vehicle, soldiers from the 406th brigade managed to deliver a bottle of drinking water to a woman and her children trapped in a house surrounded by floodwaters.
Thanks to the video function of the drone technology, the operator scanned the area, searching for people in need, and spotted a woman on the rooftop of one of the flooded houses, desperately waving her arms for help.
We are all too aware of the dire consequences these children and their parents would have faced without access to a single drop of drinking water in their flooded area if the Ukrainian defenders did not have this equipment.
The supply of drones must be sustained, with an exponential increase in their numbers, to save lives and achieve the decisive Victory of Ukraine. This remains the primary focus of Dignitas.
Learn more about our initiative 1000 Drones for Ukraine.