We are thrilled to have been a part of the 36th yearly celebration of Ukrainian heritage at the Yonkers Ukrainian Heritage Festival 2023! It was an incredible event filled with culture, community, and support for a worthy cause. We want to share some of the highlights from the festival and express our gratitude to everyone who made it a memorable experience.
One heartwarming moment was when a little girl sold her handmade jewelry pieces and wholeheartedly donated $120 from her sales to help us fundraise for drones. It was truly inspiring to see such a young individual showing compassion and taking action to make a difference.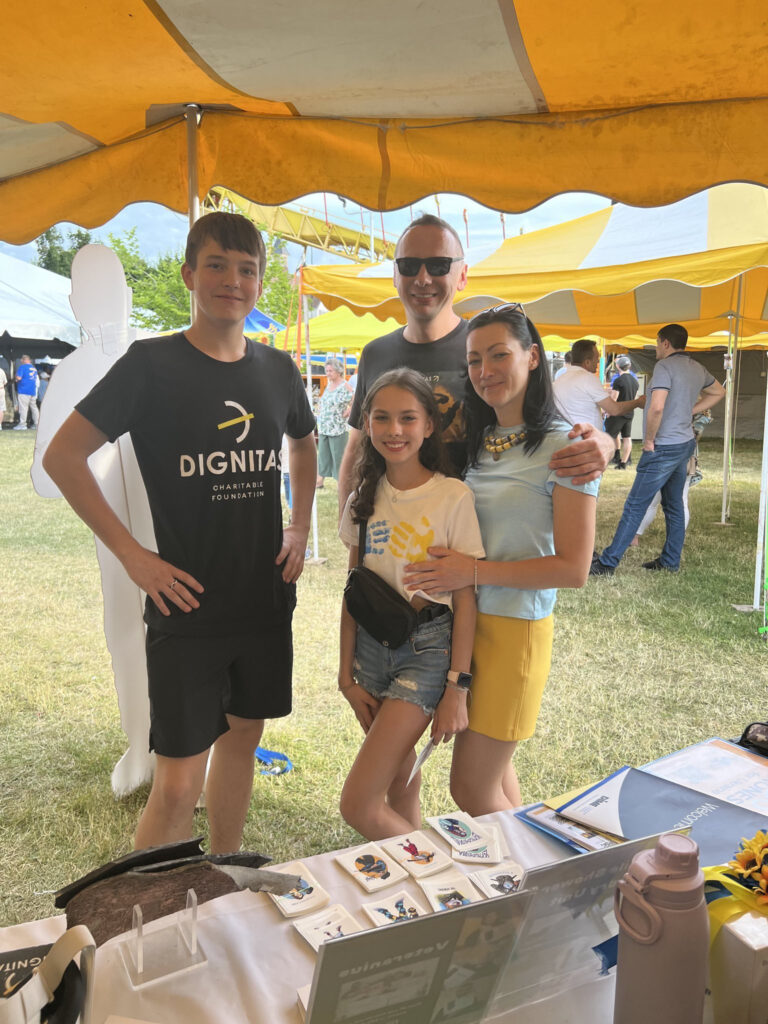 We were also touched by the generosity of Brandon McBride, who selflessly donated his Christmas gift, a Phantom 3 drone, to support Ukraine. It is heartening to witness individuals like Brandon stepping forward to contribute to our cause and help make a positive impact.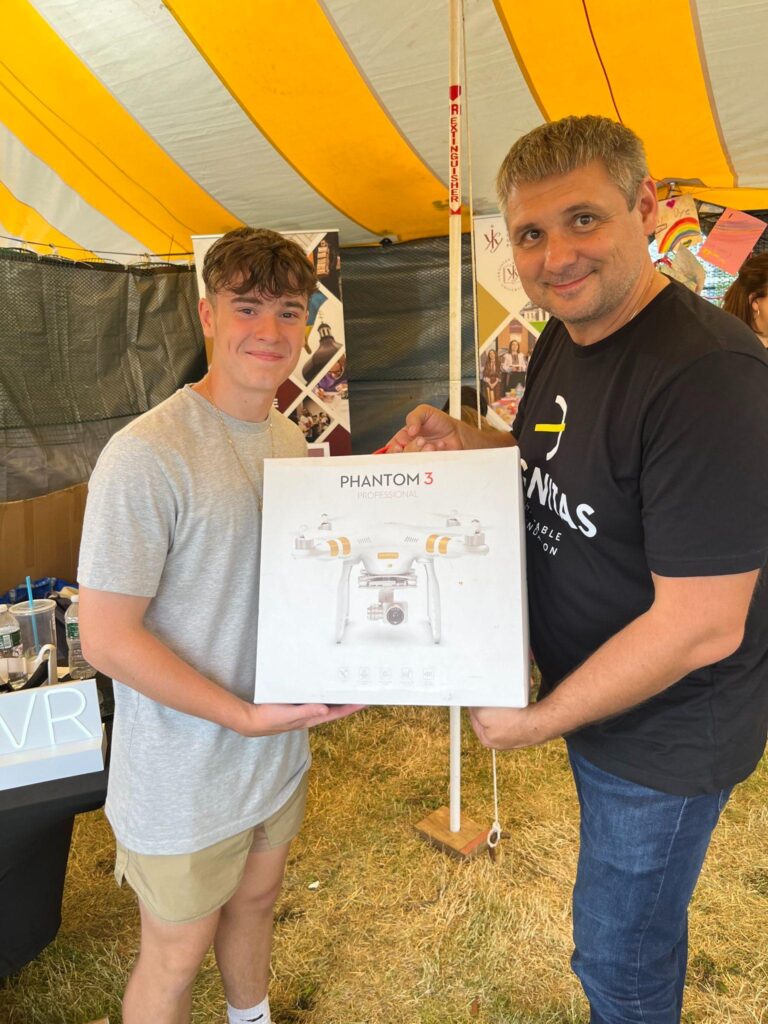 Throughout the festival, we collected an impressive $4000 in donations. We are immensely grateful to everyone who contributed and showed their support. Every dollar raised brings us closer to our goal of providing much-needed resources to the Ukrainian defenders and first responders.
One of the festival highlights was the immersive VR experience titled "War Up Close." It provided attendees with the opportunity to see Ukrainian cities before and after the full-scale invasion, offering a glimpse into the reality faced by the brave individuals defending Ukraine. It served as a powerful reminder of the importance of our mission and the urgency of our efforts.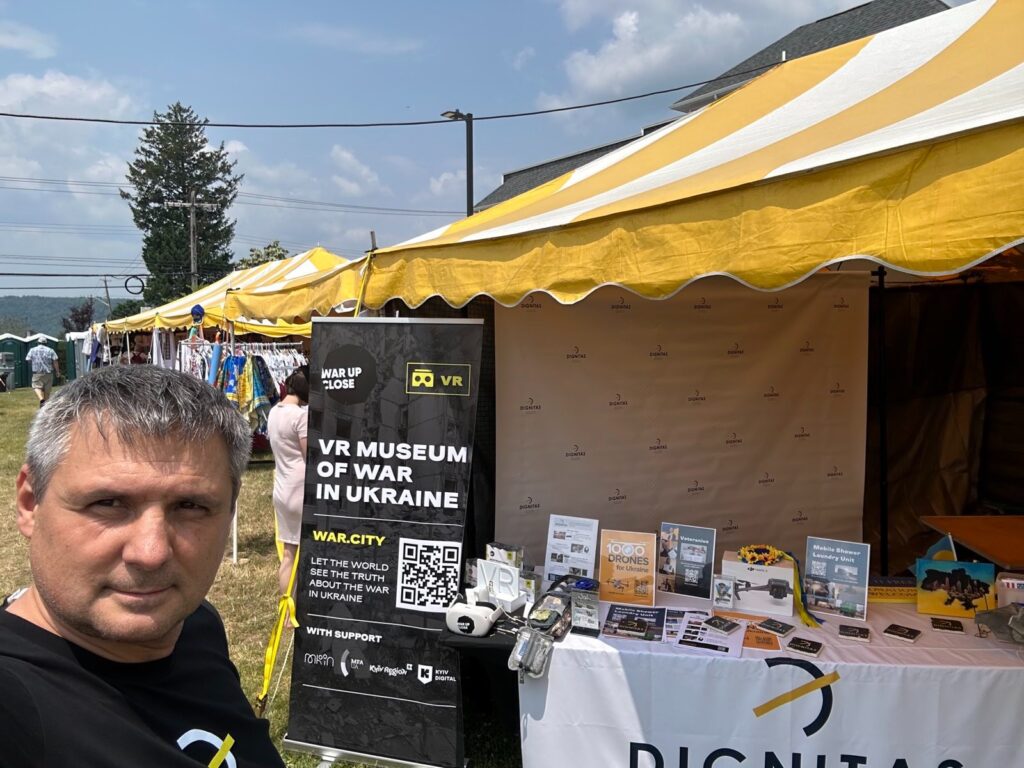 We were honored to stand alongside other esteemed charity funds at the festival, including Revived Soldiers, Blu Sky, and UCU Educational Charity Fund. Together, we are making a significant impact and providing vital support to those in need.
We would like to express our sincere gratitude to the organizers of the Yonkers Ukrainian Heritage Festival for hosting such a remarkable event. Their dedication and hard work made it possible for us to come together as a community, celebrate Ukrainian heritage, and raise awareness about the ongoing challenges faced by Ukraine.
Lastly, a special mention goes to Valerii Zaluzhnyi, whose full-size statue was a magnet for festival-goers. People lined up to take pictures with him, showing their admiration and support for the Ukrainian defenders.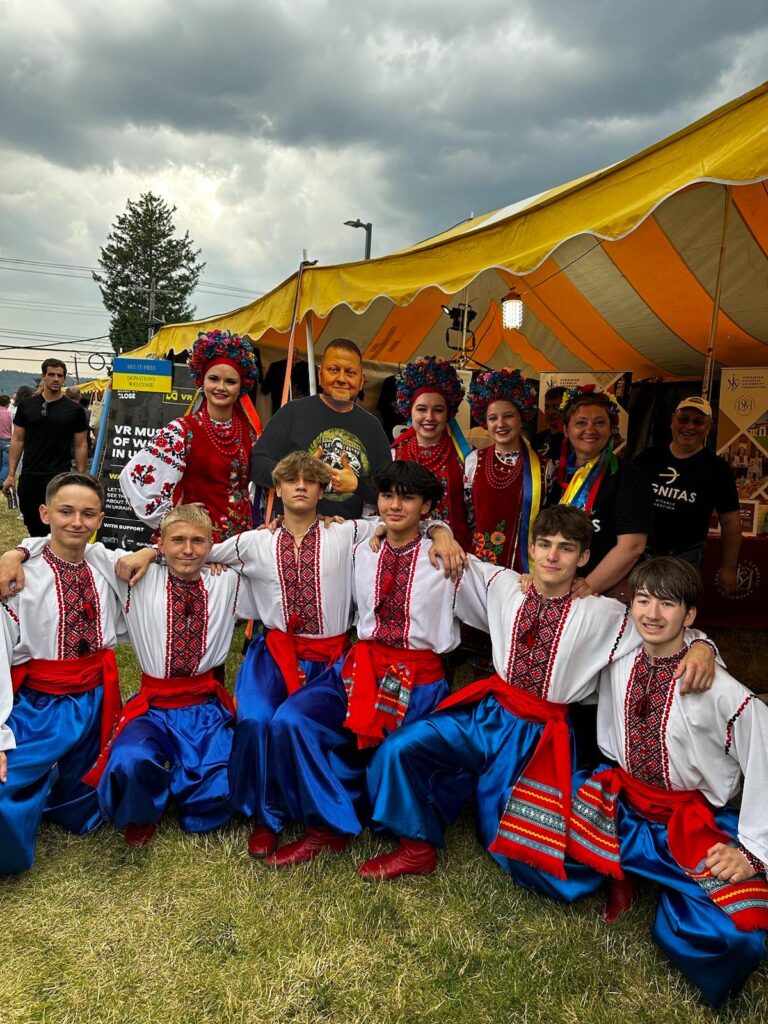 We are incredibly grateful for the love, support, and generosity shown at the Yonkers Ukrainian Heritage Festival 2023. It is through these collective efforts that we can make a tangible difference and provide assistance to those who need it most. Thank you to everyone who participated and contributed to the success of this event. Together, we are helping to build a brighter future for Ukraine.
Stay tuned for more updates on our initiatives and upcoming events. Your continued support means the world to us.